June 07, 2012 / 1 ♥ / Comments

          This is actually my first time to attend Bloggers United. It was super jampacked that we weren't able to move and roam around freely to check all the booths, but overall it was awesome. It was so nice seeing my favorite bloggers there, selling their stuffs. The thing is, I got shy to take pictures with them, so I ended up just taking their photos.

Christine Liwag (Craving for More) - owner of Crave More Accessories. It's so funny how we were looking & hunting for the venue while we're inside the cab. =)))))
THE AWESOME BLOGGERS:

David Guison (DG MNL)

Paul Jatayna (Paulhighness)

Carlos Concepcion (Kingdom of the C)

Anastasia Siantar

Kelly Medina (The Traveling Boots)with Christine Liwag

Gelo Arucan (Fabgelous) with Christine Liwag

Gerard Perez (Gerd Perez)

Robbie Becroft (Robbie Off Duty) with Christine Liwag
CANON AMBASSADORS & their PICKS:
Thanks to my company during the event! Christine, Christian, Vince, Mav, & Bryan

(L-R): Bryan Daracan, Vince Villano, & Christian Reasonda

Maverick Padua
EXTRA!! Maverick doing his playing cards trick in front of these bloggers: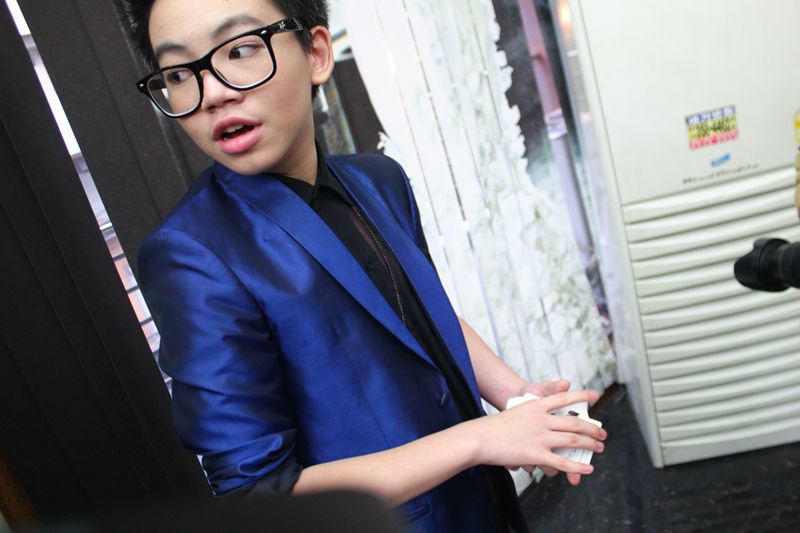 Paul Chuapoco (The PR Guy)

Laureen Uy (Break My Style), Camille Co (Camille Tries To Blog), & Patricia Prieto (Paradigma)

The Enciso Sisters! Vern (A Shoe Tale) & Verniece (Verniece Enciso)
SO HERE'S WHAT I GOT FROM THE BAZAAR:

Bowtie from (Sorry! I forgot the name of the booth/blogger *sad*); YOLO plate from Gelo Arucan; Cluster of Bones necklace from OS Accessories by Paul Jatayna

DG MNL muscle shirt from Get Sole by David Guison; Beast Graphic Tee from Proudrace by Paul Jatayna
FREEBIES! FREEBIES! FREEBIES!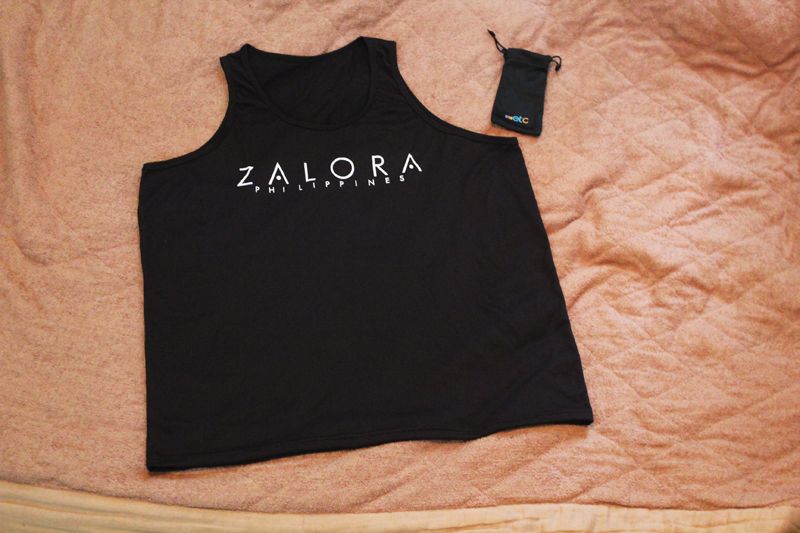 I got a tank top from Zalora (I super love it, it's so comfy and I look hot, haha!) and a mini pouch from ETC!
          I will definitely attend Bloggers United 4 and I hope I'll be able to join those awesome bloggers and sell stuffs as well. HAHAHA! Kidding. But seriously, I do hope that there will be more bloggers that will sell, a bigger venue, and more more more super lots of awesome stuffs to be sold.

          I was not able to take photos of Lissa Kahayon, Miko Carreon (Hi Miko, yes i'm a fan of you. HAHA!), Divine Lee, Victor Basa, and Paul Chuapoco. :'(( #semifail
Tweet